Follow Kate:
latest news: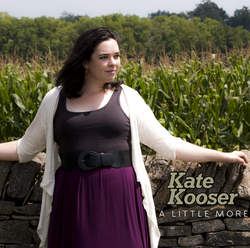 14 January 2016
It's been almost a year since I updated everyone, and what a year it's been! I took some time away from writing and performing seriously and focused on getting some other work done. In that year, however, I started playing gigs with Matt Harmon, a wonderful Cleveland singer-songwriter, and I love the music we make. I'm sitting down to write more now, and hope to have a new record in progress by the end of the year. Between now and then, I'm playing as much as possible, teaching more and more, and trying to collaborate with as many people as I can!
Happy New Year, and I hope to see you at a show sometime soon!
28 January 2015
I spent the first two weeks of this year on the road, first out east to visit friends and family, then to San Diego for a conference. I got to play guitar and write songs along the way, and I'm excited to start sharing them.
I've set some goals for myself for the year, including sharing more music on different platforms. I started with Soundcloud this week, so you can listen to my EP at www.soundcloud.com/katekoosermusic !
I'll be updating my Youtube page in the coming months with new videos and more original music.
The first (and very kind) review of "A Little More" came out today, and you can find it here:
http://bit.ly/1zucvZ4
20 October 2014
It's been almost a week since the release party, and I'm still flying high from that night!
Thank you to everyone who made it out on the 15th. I was in awe of how many people took the time to come hang out at The Barking Spider
13 October 2014

I'm so excited to launch my updated website in anticipation of the release of my EP! Check out the new designs, new photos, and links to social media.
Head over to the "Music & Photos" page to check out a sneak preview of one of the tracks on "A Little More"
Please join me on
October 15th
at
The Barking Spider Tavern
for my release party! I'm playing from 8-9:30, and will have the first available copies of my EP! After I finish, the wonderfully talented Joe Rollin Porter will be playing. I'll be sticking around to visit with people and listen to his fingers fly!
On the making of "A Little More":

I certainly didn't think I'd find myself in a tiny town outside of Lexington, KY for 5 days at the end of August this year. I had just wrapped up a summer camp and was gearing up to start fall teaching. But thanks to Erik Nystrom and the newly founded The Elephant Rooms, I got to go record the tracks for "A Little More," essentially on a whim. Erik and I have been working together for years, from high school, through college, and now. I've grown as a musician and he has grown as an engineer, and it seemed natural to do my first recording at his brand new studio.
In the 4 days that we spent recording, I brought in 4 of the 5 tracks ready to record, and wrote one while I was down there. "A Little More" came to fruition in a hotel room at 1am. "Sway," "One & Only Vice," and "Let Me Go" were written throughout 2014. I wanted 5 tracks, and chose to use a public domain folk song. Immediately the thought of recording a Stephen Foster song came to mind, and "Hard Times Come Again No More" seemed like the only choice. It's a song that has been present in my life at important moments- especially being on the most played CD of my childhood (Nanci Griffith's "Other Voices Too (A Trip Back to Bountiful").
We spent many hours in the studio, many hours driving around to take photos, and a few hours sitting in local bars drinking beer. It was a really great experience, and I'm so happy that Erik and The Elephant Rooms worked hard to turn around the project quickly. If you're ever around Lexington, KY, go check them out in Midway. It's a sweet town, and I'm proud of the work they're doing.
---